---



---


---


---
SPECIAL SUPPLEMENTS
Special supplements of the Yale Bulletin & Calendar, including 'Summertime at Yale' and 'Yale & New Haven: A Progress Report,' are now available on-line.
---



Bells pealed from Harkness Tower and heralds' trumpets called out a fanfare on the morning of May 27 to announce Yale's 2002 Commencement.
READ STORY






President Richard C. Levin has appointed biodiversity expert Michael J. Donoghue as the director of Yale's Peabody Museum of Natural History.
READ STORY



Maya Lin '81 B.A., '86 M.Arch., who designed some of the nation's most renowned monuments, was elected as an alumni fellow of the Yale Corporation in a worldwide ballot of Yale graduates, President Richard C. Levin has announced.
READ STORY



Classicist and historian Donald Kagan


Chemist Peter Moore



The School of Drama/Yale Repertory Theatre has been selected by the Connecticut Commission on the Arts to receive the 2002 Governor's Arts Award in recognition of artistic achievement and contribution to the arts.
READ STORY
---
O T H E R

S T O R I E S
Two pioneering researchers are elected to the NAS

Peptide promotes nerve growth in damaged spinal cords

Exhibit shows how publisher 'cooks up' his books

Yale to join Elm City in celebration of world's arts & ideas

Nursing school marks retirement of its former dean

Center honors former director Dr. Donald Cohen

Divinity dean Rebecca Chopp steps down

Schools of Medicine, Nursing host class reunions

Library's Franklin Papers and Fortunoff Archive win NEH grants

Undergraduates named Dean's Research Fellows

City's downtown will heat up with 'hot sounds' this summer

Yale professor granted award to study TSC

Bulldogs aim to out-row Crimsons in 150th regatta

Artist who portrays black life in the rural South to discuss his work and vision at the Yale Art Gallery
---

Bulletin Home

|

Visiting on Campus

|

Calendar of Events



In the News

|

Bulletin Board

|

Yale Scoreboard



Classified Ads

|

Search Archives


|

Deadlines



Bulletin Staff

|

Public Affairs Home

|


News Releases



E-Mail Us

|

Yale Home Page
---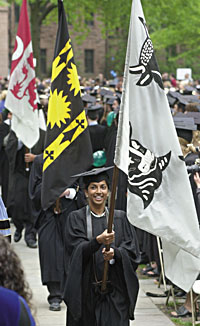 Yale's 301st Commencement was celebrated on May 27.
READ STORY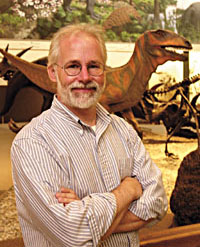 Biodiversity expert Michael J. Donoghue has been named the new director of Yale's Peabody Museum of Natural History.
READ STORY