---



---


---

---
SPECIAL SUPPLEMENTS
Special supplements of the Yale Bulletin & Calendar, including 'University Information' and 'Yale & New Haven: A Progress Report,' are now available on-line.
---


A love of books and reading spurred Yale trustee Dr. Benjamin Carson to achieve academic and career success, despite being raised in poverty in Baltimore's inner-city, and now he is sharing his positive experience with Elm City schoolchildren through a program he is co-sponsoring with Yale's Office of New Haven and State Affairs.
READ STORY





Catherine Lynch Gilliss, dean of the Yale School of Nursing (YSN), has been reappointed to the post for a second five-year term, President Richard C. Levin has announced.
READ STORY


Professor Jacques Gauthier was watching CNN with his family in September when one of the announcements scrolling across the bottom of the television screen said a new dinosaur fossil had been discovered in China.
READ STORY


Coming to the University this year to serve as director of the Yale Center for the Study of Globalization marked a homecoming of sorts for Ernesto Zedillo, who earned his Ph.D. in economics here in 1980.
READ STORY
---
O T H E R

S T O R I E S
Grant supports Divinity School's participation
in the national 'Faith as a Way of Life' program

Gift boosts collaboration in plant research


FORESTRY & ENVIRONMENTAL STUDIES NEWS


In Focus: Yale Library

Olmos argues for more cultural pride but less racial division

Panel to explore relationship between media and security forces in the 'War on Terror

Dr. Orvan Hess, who helped develop fetal heart monitor, dies at 96

Fun begets benefits for New Haven charities
---
Bulletin Home

|

Visiting on Campus

|

Calendar of Events


In the News

|

Bulletin Board

|

Classified Ads

|

Search Archives


Deadlines

|

Bulletin Staff

|

Public Affairs Home

|

News Releases


E-Mail Us

|

Yale Home Page

---
A new book club established by alumnus and Yale trustee Dr. Benjamin Carson is designed to introduce New Haven youngsters to the benefits of reading.
READ STORY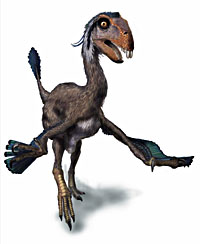 Incisivosaurus gauthieri, named in honor of a Yale scientist, offers the first evidence to date that oviraptors ate plants.
READ STORY