Sean Fenton, 20, was from Newport Beach, California, and was majoring in computer science at Yale.
At the Jan. 19 memorial service in Battell Chapel, his friends and teachers affectionately recalled his athletic prowess, his love for challenges, his helpfulness and his skill with computers, among other attributes.
"Sean connected with so many people, and he always gave people a big, friendly smile," said Davenport College Master Dr. Richard Schottenfeld, who also recounted how Fenton built a computer from scratch.
Rene Peralta, a lecturer in computer science who taught Fenton, said he was grateful to have had the Yale junior as his student."I remember thinking that guys that big and strong shouldn't be that smart," he said of the former Yale football player.
Friends recounted how Fenton would help them with their computers and was generous with his encouragement. His father, Robert Fenton, recalled at the service his son's dedication to his friends."His friends were his life," he said. "Anyone who knew him knew that."
Another memorial service for Mr. Fenton was held in California on Jan. 25.
Contributions in his memory can be made to Yale University, c/o Office of Development, 265 Church St., Suite 300, New Haven, CT 06510-7003.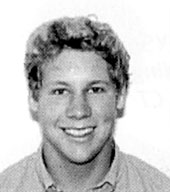 Andrew Dwyer
Andrew Dwyer, 19, was from Hobe Sound, Florida. He was interested in political science as a major, according to a Jan. 21 Yale Daily News article.
The article remembering Mr. Dwyer described him as an avid golfer who also enjoyed squash and paddle tennis.
In the piece, his friends noted Mr. Dwyer's friendliness and generosity, particularly his generosity with food.
"He always lifted everyone's spirits," his roommate, Tony Bellino '05, said in the article. "He was everyone's friend." Bellino also described Dwyer as a "sports nut" whose knowledge of sports facts made him like a "sports encyclopedia."
Friends quoted in the article also recalled Dwyer's sense of humor, his writing ability and his team spirit.
Mr. Dwyer attended the Hotchkiss School before coming to Yale. His faculty adviser at Hotchkiss recalled Mr. Dwyer in the Yale Daily News by saying, "He was rarely without a grin on his face and he had this sort of charming way of glancing at you with this half a grin that you knew would be a full grin the minute he made eye contact with you. It was just funny the way he would reach you."
Contributions in his memory can be made to the Hotchkiss School, P.O. Box 800, Lakeville, CT 06039-0800.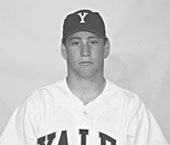 Kyle Burnat
Kyle Burnat, 19, was from Atlanta, Georgia. While he had not yet declared a major, he was interested in a career in business or law and also had an interest in politics, according to a Jan. 18 article in The Atlanta Journal and Constitution.
Mr. Burnat was a right-handed pitcher for the Yale baseball team. He entered Yale after studying at the Woodward Academy, where he had won the Coca-Cola Golden Helmet Award for academic and athletic excellence.
In a Jan. 21 memorial piece about him in the Yale Daily News, his friends recalled his intelligence, his modesty and his abilities on the pitcher's mound. An intern for U.S. Senator Zell Miller (D-Georgia) last summer, Burnat's superb pitching helped the Senate office softball team to the playoffs.
Friends also recalled how Burnat enjoyed lifting weights and loved oldies music, and was "everybody's friend," according to Chris Freer, the dean of students at Woodward Academy.
"He was a beloved and devoted friend," said Rabbi Philip N. Kranz at the Jan. 20 memorial service for Mr. Burnat in Atlanta.
"He served as a mentor to younger students," added Kranz. "He was a remarkable combination of the competitive, the talented and the most basic of human decency."
Contributions in his memory can be made to the Yale Baseball Association, P. O. Box 1208216, New Haven, CT 06520, or to The Woodward Academy Development Office, 1662 Rugby Ave., Atlanta, GA 30337.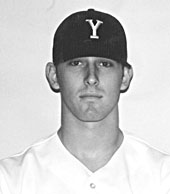 Nicholas Grass
Nicholas Grass, 19, was from Holyoke, Massachusetts. He had not yet declared his major at Yale.
Like Kyle Burnat, he was a right-handed pitcher for the Yale baseball team. He was named all-Western in both baseball and football while attending Holyoke High School.
In a Jan. 21 Yale Daily News article about him, Mr. Grass was remembered for his spiritedness and his love of fun. "He was funny, outgoing and caring," said Steven Duke '03 in the article. "He wouldn't be mean to anybody. He was just a great-hearted kid."
Mr. Grass was also noted for being a "fierce competitor" on the baseball field, but one whose loyalty to the team or a group of friends was paramount.
In the article, Pierson College Dean Christa Dove said that Mr. Grass took a full course load while making 13 appearances on the pitcher's mound in Yale games.
"He never had a single dean's excuse, which is pretty impressive given his heavy baseball schedule," she recalled.
Last summer, Mr. Grass was named an all-star in the Atlantic Collegiate Baseball League, where he competed with other college players.
His roommate, Nick Campbell '05, said he'll remember his friend's happy demeanor.
"He always had a smile on his face," he told the Yale Daily News. "I never saw him downbeat at all."
Contributions in his memory can be made the Nicholas Grass Memorial Scholarship Fund, c/o Peoples Bank, 314 High St., Holyoke, MA 01040.
---
T H I S

W E E K ' S

S T O R I E S


Yale Community Unites in Grief For Victims of Tragic Accident




IN MEMORIAM




Talks, performances to mark Black History Month




Yale experts offer insights on ethical globalization




Senior to study 'directed evolution' at Cambridge as Churchill Scholar




IN FOCUS: Yale-China AIDS Education Program




Ecology & Evolutionary Biology faculty honored


News executive to discuss impact of 'One Hand Zapping'




Art gallery's history is showcased in new exhibit




Library exhibit highlights the peace movement




MEDICAL SCHOOL NEWS


English department to present staged reading of Byron drama




Dr. Stephen Fleck, noted for research on schizophrenia, dies




Conference to focus on the people and politics of the Balkan region




'Public service in Hong Kong' to be highlighted in symposium




Jonathan Spence elected president of American Historical Association




Upcoming CPTV program on the slave trade filmed during Yale event




Salute to King




Yale Books in Brief




Campus Notes


---
Bulletin Home

|

Visiting on Campus

|

Calendar of Events

|

In the News



Bulletin Board

|

Yale Scoreboard

|

Classified Ads

|

Search Archives

|

Deadlines



Bulletin Staff

|

Public Affairs Home

|

News Releases

|

E-Mail Us

|

Yale Home Page

---