---




---




---


---
SPECIAL SUPPLEMENTS
Special supplements of the Yale Bulletin & Calendar, including "Yale & New Haven: A Progress Report," are now available on-line.
---



Legal Affairs, a new magazine "at the intersection of law and life" that is being published in association with the Yale Law School, will distribute its inaugural issue April 2.
READ STORY






The discovery of a million-year-old skull in Ethiopia indicates that a single species of human ancestor, Homo erectus, ranged from Europe to Africa to Asia in the Pleistocene era, according to the cover article in the March 21 issue of the journal Nature.
READ STORY



Both individual and institutional investors' confidence in the stock market remains "unshaken" in the wake of the Sept. 11 terrorist attacks and the Enron scandal, according to four new indexes developed by economist Robert J. Shiller for the International Center for Finance at the Yale School of Management (Yale SOM).
READ STORY



An exhibit commemorating both the 75th anniversary of Charles Lindbergh's historic transatlantic flight and the 100th anniversary of the famed aviator's birth will open on Friday, April 5, in the Memorabilia Room at Sterling Memorial Library.
READ STORY
---
O T H E R

S T O R I E S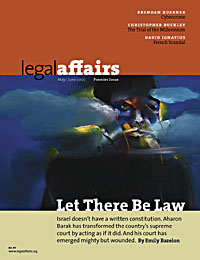 Pictured is the cover of the first issue of Legal Affairs, a new publication exploring the impact of law on the real world.
READ STORY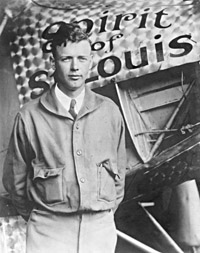 Charles Lindbergh is pictured here with his "Spirit of St. Louis," the airplane in which he made history as the first person to fly from New York to Paris. The famed aviator later donated his papers, letters, diaries and photographs to Yale.
READ STORY