---



---




---


---
SPECIAL SUPPLEMENTS
Special supplements of the Yale Bulletin & Calendar, including 'University Information' and 'Yale & New Haven: A Progress Report,' are now available on-line.
---



President Richard C. Levin sent the following message to the Yale community on March 22.
READ STORY






Three members of the faculty have brought to life the experiences of their youth in recently published memoirs. In interviews with the Yale Bulletin & Calendar, all three of the authors described their memoirs as stories that begged to be told.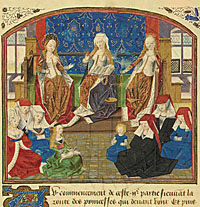 This illustration is from "Livre des trois vertus" ("Book of Three Virtues"), a medieval manuscript offering instruction in how women should behave.
READ STORY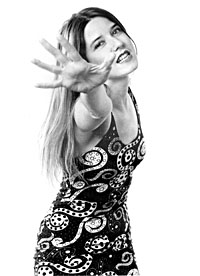 Artist Heather Woodbury will present an eight-part 'American Odyssey' as part of the Yale Rep's 'Splash!' series.
READ STORY