---



---




---


---
SPECIAL SUPPLEMENTS
Special supplements of the Yale Bulletin & Calendar, including 'University Information' and 'Yale & New Haven: A Progress Report,' are now available on-line.
---



On March 26, members of the Yale community put into practice President Richard C. Levin's recent advice to "leave ample room for free expression" on the United States' war on Iraq by staging simultaneous pro- and anti-war demonstrations on Beinecke Plaza.
READ STORY






Aspirations for Israeli-Palestinian peace

Probing psychology of genocide and terrorism

Post-9/11 policies on refugees in U.S., Canada



While members of the United Nations have been deadlocked on the issue of war against Iraq, a group of Yale undergraduates has proven it has a lot of clout when it comes to international diplomacy.
READ STORY
---
O T H E R

S T O R I E S
Experts consider U.S.-Iraq war's effect on global relations

Brown University president to visit as Chubb Fellow

University will celebrate campus' diversity
at International Cultural Festival

Conference, concerts celebrate library's acquisition of Jewish music collection

Pioneering physicist and Sterling Professor Vernon Hughes dies

Graduate student Brandon Brei drowns off Puerto Rico coast

Conference to explore cultural transition in post-Soviet Russia

Event to examine debate over urban development

Symposium to assess role of emotions in 'Americas and Beyond'

Yale Opera to perform Scarlatti's 'Il Trionfo dell'onore'

Ephemera of everyday life featured in 'Passages'

Event explores new technique for televising musical performances

Forum showcases students' anthropological research

In the spirit of Leonardo da Vinci
---

Bulletin Home

|

Visiting on Campus

|

Calendar of Events



In the News

|

Bulletin Board

|

Classified Ads

|

Search Archives



Deadlines

|

Bulletin Staff

|

Public Affairs Home

|


News Releases



E-Mail Us

|

Yale Home Page

---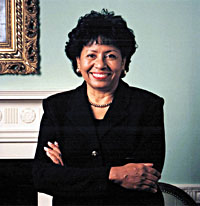 Ruth Simmons, president of Brown University, will speak on campus as the year's final Chubb Fellow.
READ STORY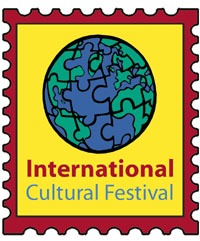 Visitors to the inaugural International Cultural Festival at Yale will have the opportunity to learn about the food, fashion, dance and music of cultures throughout the world.
READ STORY