---



---



---


---
SPECIAL SUPPLEMENTS
Special supplements of the Yale Bulletin & Calendar, including 'Building Strength in Biomedicine' and 'Yale & New Haven: A Progress Report,' are now available on-line.
---



For many years, the School of Medicine struggled with a peculiar problem.
READ STORY

SPECIAL SUPPLEMENT:
Building Strength in Biomedical Research & Education at 300 Cedar St.






The Patrick and Catherine Weldon Donaghue Medical Research Foundation has awarded Yale $2.1 million to establish the Donaghue Initiative in Biomedical & Behavioral Research Ethics.
READ STORY



As the Yale World Fellows Program gears up for its second year, Adamu Musa, an alumnus from last year's program, is already making waves in the world of international affairs.
READ STORY



Best-selling author Stephen King says 'everyday life' inspires him
Songwriter Carole King describes how she makes beautiful music

---
O T H E R

S T O R I E S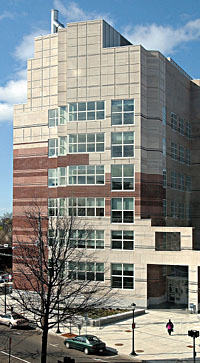 The 300 Cedar St. building is part of Yale's $500 million investment in the School of Medicine.
READ STORY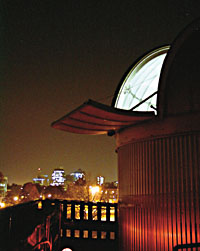 A view of the New Haven skyline is seen in this photo taken from the viewing platform of the Yale Student Observatory atop Pierson Sage Garage.
READ STORY