---




---


---


---
SPECIAL SUPPLEMENTS
Special supplements of the Yale Bulletin & Calendar, including 'Building Strength in Biomedicine' and 'Summertime at Yale,' are now available on-line.
---


American Academy of Arts and Sciences


What do 285 Prospect St. and 380 Edwards St. have in common? They are the "before" and "after" addresses of a brick three-story house built in 1910 that made a 300-foot trip in about a week as part of project by Yale to preserve the historic structure.
READ STORY



The Connecticut Commission on the Arts has recognized three Yale affiliates for their contributions to the arts in the state.
READ STORY



A symposium celebrating the 10th anniversary of the Claude D. Pepper Older Americans Independence Center at Yale will take place on Wednesday, June 4, from 3 to 5 p.m. in the Jane Ellen Hope Building, 315 Cedar St.
READ STORY



A special supplement of the Yale Bulletin & Calendar that looks at the season's special offerings.
READ STORY
---
O T H E R

S T O R I E S
Italian scholar Guiseppe Mazzotta is named a Sterling Professor Professor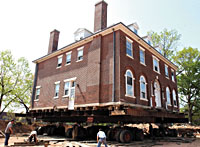 Before the historic house at 285 Prospect St. could be moved to its new location, all 720 tons of the structure had to be jacked up and placed on dollies made from the wheels of a Boeing 727 airplane.
READ STORY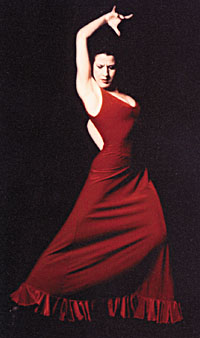 "Summertime at Yale," a special supplement of the Yale Bulletin & Calendar, looks at the season's special offerings.
READ STORY