---




---



---


---
SPECIAL SUPPLEMENTS
Special supplements of the Yale Bulletin & Calendar, including 'University Information' and 'Yale & New Haven: A Progress Report,' are now available on-line.
---



Yale received a $18.1 million award to establish one of 10 National Heart, Lung, and Blood Institute (NHLBI) Proteomics Centers that will develop innovative proteomic technologies to diagnose and treat heart, lung, blood and sleep disorders.
READ STORY






The University Library has launched a pilot program that allows members of the Yale community to communicate with Yale reference librarians in real time over the World Wide Web (WWW).
READ STORY



It's not unusual for spectators at Yale's women's cross-country meets to wonder if they might be seeing double as the pack of runners charge by.
READ STORY



A special supplement devoted to recent scientific activities at Yale.
READ STORY
---
O T H E R

S T O R I E S
ENDOWED PROFESSORSHIPS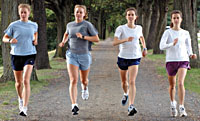 Twin sisters (from left) Alexandra and Nadia Sawicki and Laura and Kate O'Neill all have different personalities, but each woman's team spirit makes her "an ideal person to have on our team," says cross-country coach Mark Young.
READ STORY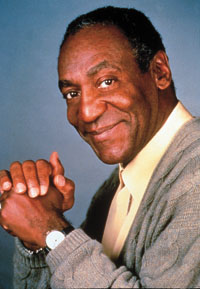 Entertainer Bill Cosby will join humorist Calvin Trillin at a benefit for the Yale-New Haven Teachers Institute.
READ STORY