---





---




---


---
SPECIAL SUPPLEMENTS
Special supplements of the Yale Bulletin & Calendar, including 'Building Strength in Biomedicine' and 'Summertime at Yale,' are now available on-line.
---
Yale women engineers named among world's 100 Top Young Innovators



Two of Yale Engineering's newest female faculty, Erin Lavik and Ainissa Ramirez, have been named to the 2003 list of the world's 100 Top Young Innovators by Technology Review, the Massachusetts Institute of Technology (MIT) Magazine of Innovation.
READ STORY


Bulldogs open season with
special events



The Bulldogs will begin the 2003 football season with what have become two Athletics Department traditions -- Youth Days at Yale and Employee Day at the Bowl.
READ STORY

Popular International Studies
major strengthened



The International Affairs Council of the Yale Center for International and Area Studies (YCIAS) recently instituted changes to the International Studies (IS) major that are designed to make it even stronger.
READ STORY

A cappella group Shades' music
proved to be fit for a king



While on a tour this summer, members of the undergraduate a cappella group Shades sang at an event that was fit for a king, and even found themselves treated a bit like royalty.
READ STORY
---
O T H E R

S T O R I E S
Dr. John Krystal is appointed as the McNeil Jr. Professor

Mark Gerstein is named the Williams Associate Professor


In Focus: Women's Health Research at Yale


Leading biologists will share research at a symposium in honor of Timothy Goldsmith

Weekend festival will showcase films from around the world

Event will explore the impact of colonization on women


SCIENCE & MEDICAL NEWS


Remembering 9/11

United Way's Virtual Volunteer Center links agencies and individuals
---

Bulletin Home

|

Visiting on Campus

|

Calendar of Events



In the News

|

Bulletin Board

|

Classified Ads

|

Deadlines



Search Archives

|

Bulletin Staff

|

Public Affairs Home



News Releases

|

E-Mail Us

|

Yale Home Page

---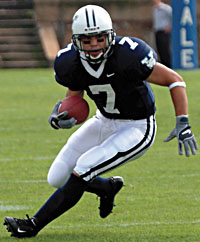 Wide receiver Ron Benigno '04 and the Bulldogs will kick off their season with Youth Day on Sept. 20 and Employee Day on Sept. 27.
READ STORY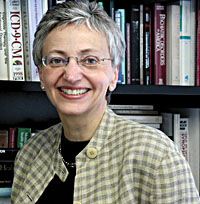 As Women's Health Research at Yale marks its fifth year, director Carolyn Mazure discusses the program's goals.
READ STORY