---




---




---


---


Economist will develop better way to measure economic activity in U.S.
Yale SOM to establish database for study of world's financial history



The School of Forestry & Environmental Studies (F&ES) received a $1.2 million grant from the Henry Luce Foundation to establish a program of collaborative industrial ecology in Asia.
READ STORY



Two members of the English department, Thomas McLernon Greene and Leslie Brisman, were awarded this year's William Clyde DeVane Medals in recognition of their distinguished scholarship and outstanding teaching.
READ STORY



Robert Lane, the Eugene Meyer Professor Emeritus of Political Science, is an authority on well-being in advanced, industrialized societies.
READ STORY
---
O T H E R

S T O R I E S
Scientist Thomas Steitz honored with Sterling Professorship

Goldman-Rakic is Eugene Higgins Professor of Neurobiology

Joan Steitz cited as outstanding woman scientist

Student actors 'take flight' in comic version of 'The Birds'

Exhibition examines photographers' contrasting images of Saarinen designs

'Faces of Hope' offers portraits of people living with HIV

Model urges students to take pride in their bodies

'Cities and Buildings' pays tribute to urban works by former School of Architecture dean's firm

Forum to explore fate of U.S. 'melting pot'

Discovery boosts understanding of hereditary blindness

Grants will support Yale researcher's study on how to quell the 'voices' heard by schizophrenics

Women under 60 more likely to die after heart attack, says study

Renowned nuclear physicist to discuss 'Science, Technology and Politics'

'A Taste of Inequality' explores issues still on feminist frontline

Love songs will be dramatized in workshops

New fund will support activities for teachers of religious studies

New ways of funding environmental enterprises to be examined

Film series focus on the banned and Brazilian

Innovation is focus of this year's Spring Teaching Forum

Annual Pride Week celebration will feature talks, comedy night and film
---

Bulletin Home

|

Visiting on Campus

|

Calendar of Events



In the News

|

Bulletin Board

|

Yale Scoreboard



Classified Ads

|

Search Archives


|

Deadlines



Bulletin Staff

|

Public Affairs Home

|


News Releases



E-Mail Us

|

Yale Home Page
---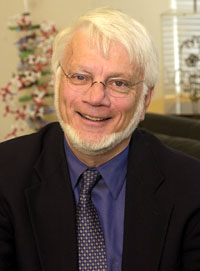 Thomas A. Steitz has been honored with an appointment to a Sterling Professorship in Molecular Biophysics and Biochemistry.
READ STORY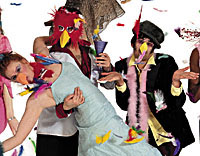 Members of the School of Drama's graduating acting class will spread their artistic wings in "The Birds."
READ STORY