---

---



---
---
SPECIAL SUPPLEMENTS
Special supplements of the Yale Bulletin & Calendar, including 'University Information' and 'Yale & New Haven: A Progress Report,' are now available on-line.
---


Retired Yale professor and Yale alumnus John B. Fenn was awarded the 2002 Nobel Prize in chemistry for research he conducted during his 20-year tenure at Yale.
READ STORY





Calling the U.S.-led war on terrorism "the first world war of the 21st century," former Israeli prime minister Ehud Barak told a packed Battell Chapel that there can be no yielding or compromise with terrorists and that the choice for the world is clear: "Destroy terrorism or be destroyed by it."
READ STORY


Thirty years ago, shortly after joining the Yale School of Music faculty, French-horn player and bassist Willie Ruff acted on his determination to expose the Yale and New Haven communities, including area schoolchildren, to the nation's rich African-American musical heritage.
READ STORY
---
O T H E R

S T O R I E S
Former U.N. official urges an 'ethical globalization'

Author hopeful despite 'weight of memories' about Holocaust


MEDICAL SCHOOL NEWS


Yale Rep's next play looks at a girl trying to break a cycle of violence

A classic is reborn in drama school production

Alumni will discuss 'ideal' undergraduate experience

Alumni will gather to celebrate 150th anniversary of Yale Engineering

Two Yale affiliates win the Frederick Douglass Book Prize

Soil expert Garth Voigt dies; helped establish environmental studies at Yale

Memorial service for King-lui Wu
---
Bulletin Home

|

Visiting on Campus

|

Calendar of Events


In the News

|

Bulletin Board

|

Yale Scoreboard


Classified Ads

|

Search Archives

|

Deadlines


Bulletin Staff

|

Public Affairs Home

|

News Releases


E-Mail Us

|

Yale Home Page
---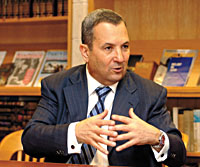 Ehud Barak, former prime minister of Israel, visited the campus on October 10.
READ STORY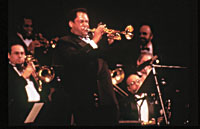 Jazz trumpeter and band leader Jon Faddis was just 18 years old when he performed at the kick-off concert for the Duke Ellington Fellowship in 1972. He returns to the Woolsey Hall stage, along with other former Ellington band members, on Oct. 25 for the fellowship's 30th anniversary concert.
READ STORY