---





---




---


---
SPECIAL SUPPLEMENTS
Special supplements of the Yale Bulletin & Calendar, including 'Building Strength in Biomedicine' and 'Summertime at Yale,' are now available on-line.
---
Historian Frank M. Turner named Beinecke director



President Richard C. Levin has announced the appointment of Yale historian Frank M. Turner as the director of the Beinecke Rare Book and Manuscript Library.
READ STORY


Center for Study of Globalization
to host talk by President Clinton



Former President Bill Clinton will deliver a public address on campus on Friday, Oct. 31, at the invitation of the Yale Center for the Study of Globalization.
READ STORY

Alumna to discuss role of affirmative action in academia



Lani Guinier '74 LAW, a former civil rights attorney who now teaches at Harvard Law School, will be among the speakers during the Yale Law School Alumni Weekend, taking place Oct. 31-Nov. 2.
READ STORY

'Crouching Tiger' director to speak on Taiwanese cinema



Renowned film director Ang Lee, whose recent movie "Crouching Tiger, Hidden Dragon" won four Academy Awards, and Chen Kuo-fu, whose Hollywood film "Double Vision" was released in 2002, will be among the film professionals and scholars who will discuss Taiwanese cinema as part of a film festival and conference taking place on campus Oct. 30-Nov. 2.
READ STORY

"Discover the Arts at Yale"



A special supplement looks at the University's many cultural treasures.
READ STORY

Yale University Standards of Business Conduct



The following is an important new statement that I hope you will take the time to review and consider carefully: the Yale University Standards of Business Conduct. -- President Richard C. Levin
READ STORY
---
O T H E R

S T O R I E S
Famed conservationist Richard Leakey to visit as Chubb Fellow

Panel to look at 'Iraq Beyond the Headlines'

Yale scholars to explore challenges facing China's economy

Peabody exhibit showcases 'Rainbows in Stone'

New center will enhance teaching of French in Connecticut schools

Astronomer's talk brings mysterious cosmos to an earthly level

Yale singers to take audiences on 'tour' of famed operas

Yale Cancer Center names associate director for policy

Mathematicians to fete Feit at conference Oct. 30-Nov. 2

Conference participants consider future of globalization

Coats needed for 'Surviving a New England Winter' program

Concert to benefit Yale Alzheimer's Research Unit
---

Bulletin Home

|

Visiting on Campus

|

Calendar of Events



In the News

|

Bulletin Board

|

Classified Ads

|

Deadlines



Search Archives

|

Bulletin Staff

|

Public Affairs Home



News Releases

|

E-Mail Us

|

Yale Home Page

---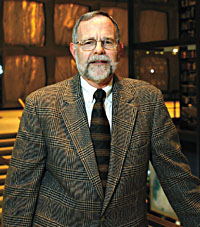 President Richard C. Levin has announced the appointment of Yale historian Frank M. Turner as the director of the Beinecke Rare Book and Manuscript Library.
READ STORY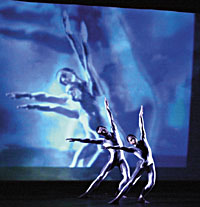 "Discover the Arts at Yale," a special supplement, looks at the University's many cultural treasures.
READ STORY